Siren
The siren protects from robbery, can prevent and even wake up sleeping people in case of fire, flood, leakage of harmful and flammable gases and other life-threatening events. It can be combined with all home security devices and similar to them has an active and inactive state. The siren can be triggered even when it is inactive to warn of extremely dangerous situations.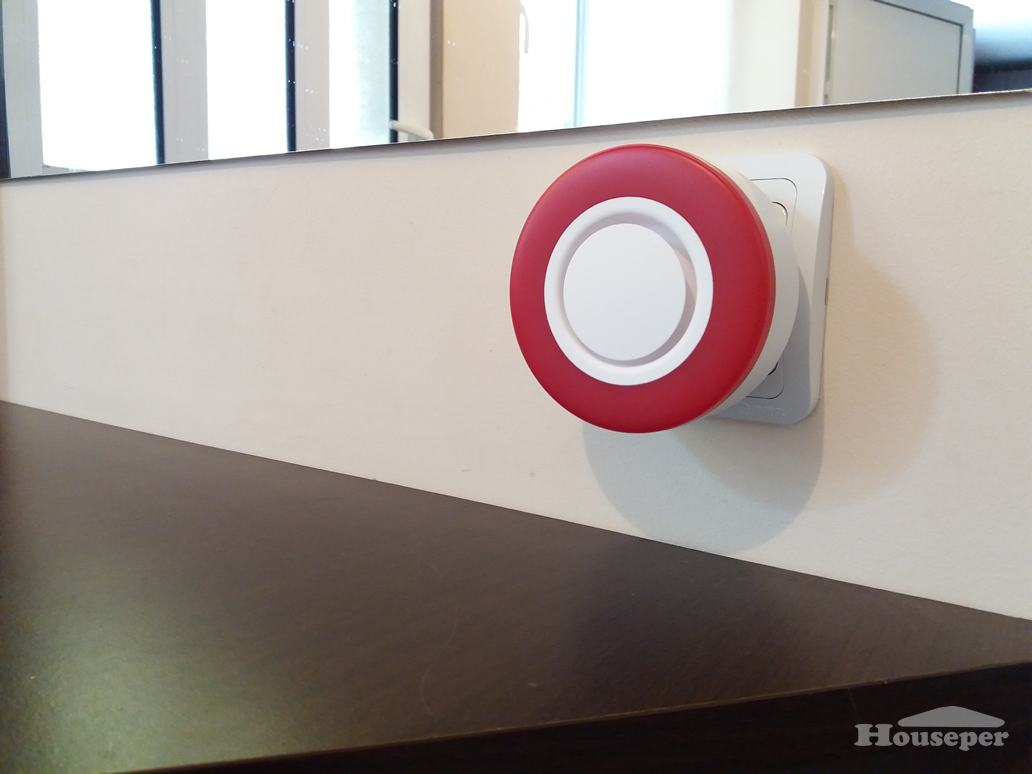 When a new security device is added to the Houseper system, it inherits the default settings for sending notifications and triggering the siren. For any such device, these settings can be easily modified to meet current needs in an optimal way.
The smart siren has a built-in battery that can supply it up to 4 hours in case of a power outage. In addition, it will generate an AC Mains alarm, which will be indicated by the next icon

and it can even trigger itself, producing a loud sound and flashing light.
Functionality:
Basic




Power Configuration

Identify




Zone
Join network:
plug the Siren into a socket;




press "Add device" button under the Settings tab in HOUSEPER application;




press the device button located in the little hole for 2 seconds till the Smart Siren flash quickly (twice/second);




the light will go off after successful join;

device appears on Devices tab in HOUSEPER application.



Leave network:
press the device button located in the little hole for 5 seconds to leave the network;




after the device leaves HOUSEPER network, the light will flash for 3 seconds (once/second).



Device Specifications
Networking type
Zigbee HA 1.2
Wireless Networking Distance
80m (open area)
Router (network extender)
Yes
Endpoints
1 x Zone sensor
Working temperature
-10℃ ~ +50℃
Working humidity
≤95%RH
Sound level
95dB/1m
Power Supply Specifications
Power Supply
AC 110~240V
Battery
3.8V/700mA
Siren
Product Code: GTVE-GD-ZBIS18T1
Availability: In Stock
85.84лв.

Ex Tax: 71.53лв.
Related Products