Description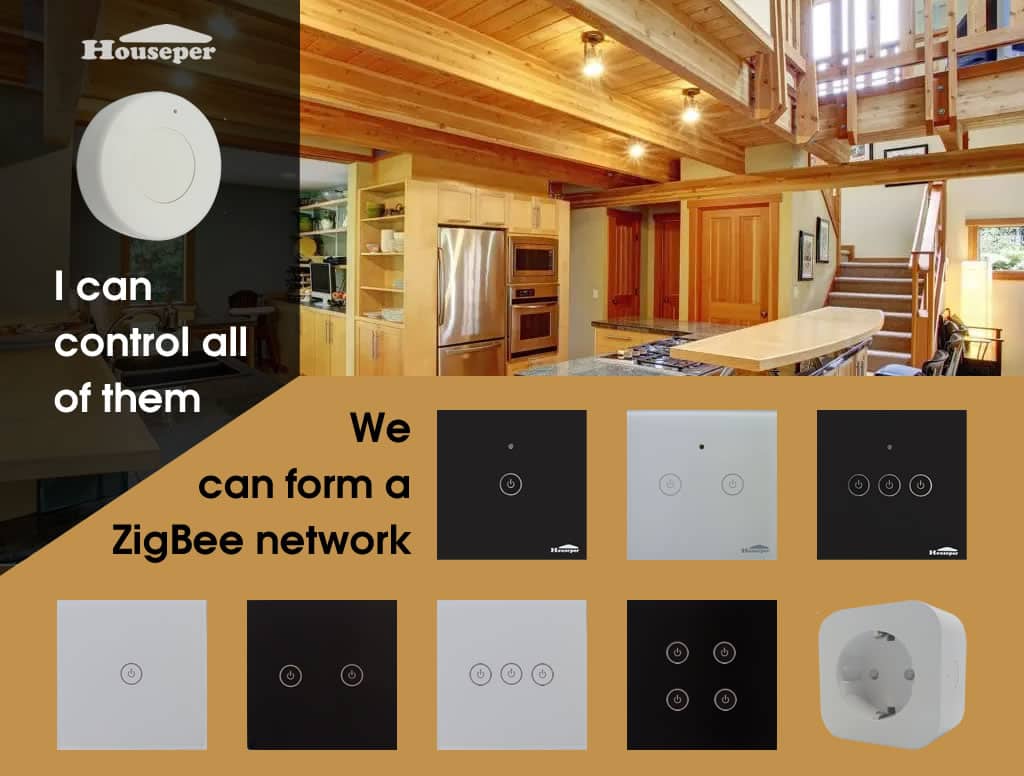 The device is a button for remote control of ZigBee devices with "On/Off" functionality. When the button is pressed 1 to 4 times, the corresponding logical device sends a "Toggle" command to all bound devices. Button logic devices can be bound to a total of up to 20 different ZigBee devices.
It comes with an elegant and compact design, with battery lifetime extended of up to 4 years and increased device coverage. The miniature dimensions of the Houseper Smart Control Button are significantly smaller compared to other smart models.
The device comes with a CR2032 battery included, a double sided sticky pad for fixed attachment and individual PIN/PUK codes.