Description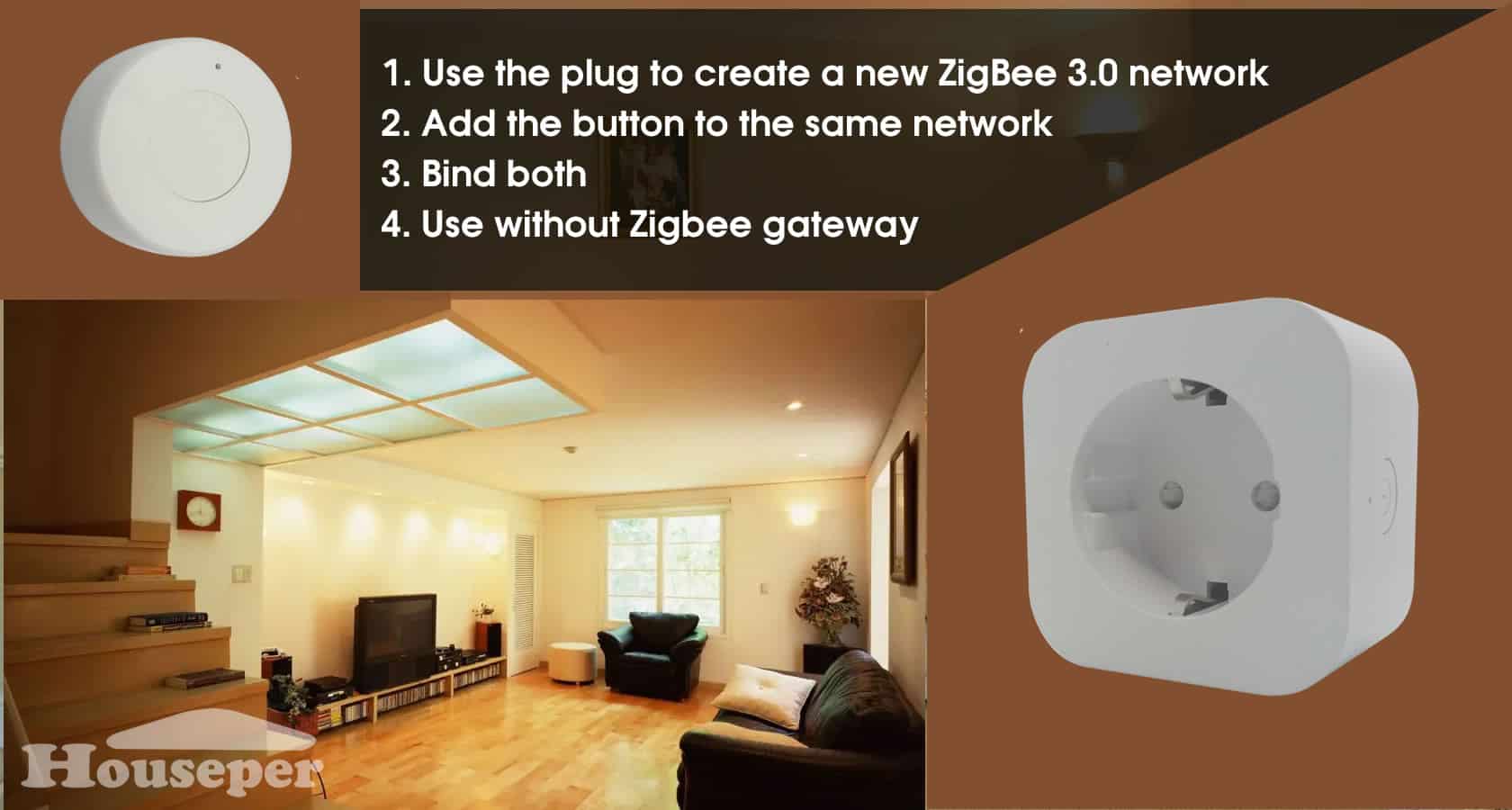 Plug EU standard
The device can work completely independently
Indicator for on status
Control of electrical appliances with a load of up to 16A
ZigBee 3.0
Ability to join a ZigBee 3.0 network
Ability to form a ZigBee 3.0 network
Wireless control by ZigBee 3.0 compatible Control buttons (Houseper Smart Control Button)
Built-in electricity meter for current and total consumption, as part of the ZigBee protocol
Support for scenes as part of the ZigBee protocol
Protection against reconfiguration with an individual PIN code
Overheat and/or overload protection
The plug has a built-in ZigBee module, which allows it to join an existing ZigBee 3.0 network or form its own. It is compatible with both Houseper controller and other controllers (hub, gateway) which you can choose on the market. When working alone, it can create a ZigBee 3.0 network to which other ZigBee 3.0 devices can be added. You can combine it with a control button and switch it conveniently.
The plug has a built-in power meter for current and total consumption, as part of the ZigBee protocol.
The device has optional PIN and PUK code protection against unwanted reconfiguration.