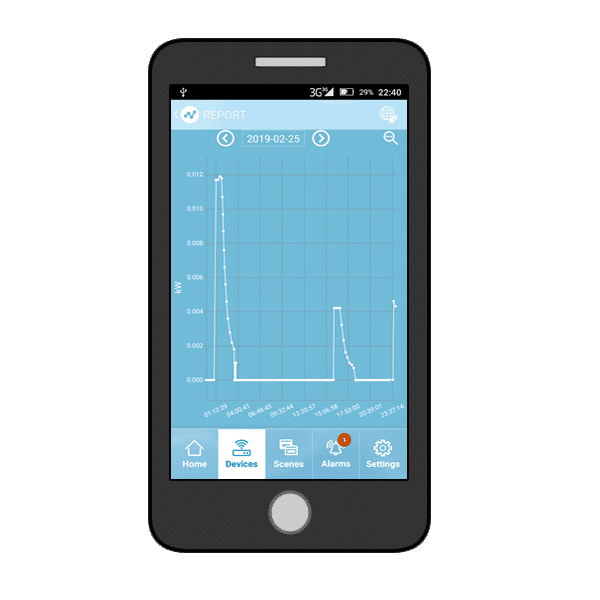 OPTIMISE ENERGY CONSUMPTION
Our Houseper smart energy management system helps you monitor, measure and control power consumption in an efficient manner and save on electricity bills. With Houseper statistics and reports you can keep track of electricity usage and optimise power consumption on energy-efficient appliances such as washing machines, dryers, dishwashers.
SMART DATA IN POWER
Through its connected devices and their sensors, the Houseper home automation system receives input information on consumption parameters and calculates their cash equivalent at device and home level. The data is displayed in consumption and expenditure values, allocated by period of day (day, night, peak consumption) as well as by current or total consumption over a given period of time. This allows you to track and optimise peak loads and achieve improved energy efficiency and savings.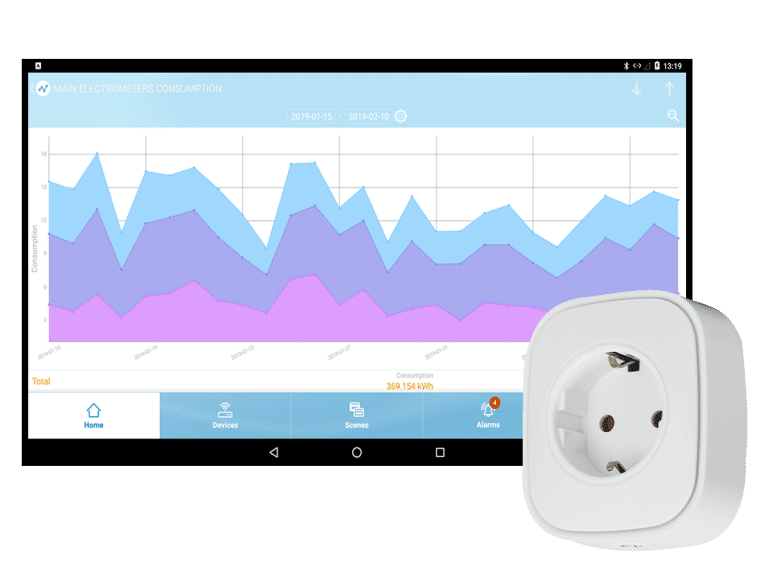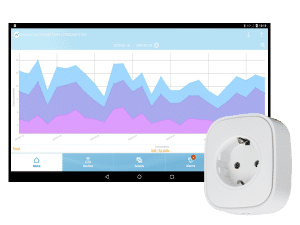 NO CABLES, SIMPLE TO INSTALL
Simply plug the device into your smart home! To add the plug's statistics to your home's total, just check the "Main electrometer" option.
ENERGY MANAGEMENT DEVICES
As elements of the Houseper home automation solution, connected smart devices enable intelligent energy savings with optimal consumption of heat, light and electricity providing for higher ambience and comfort at the same time.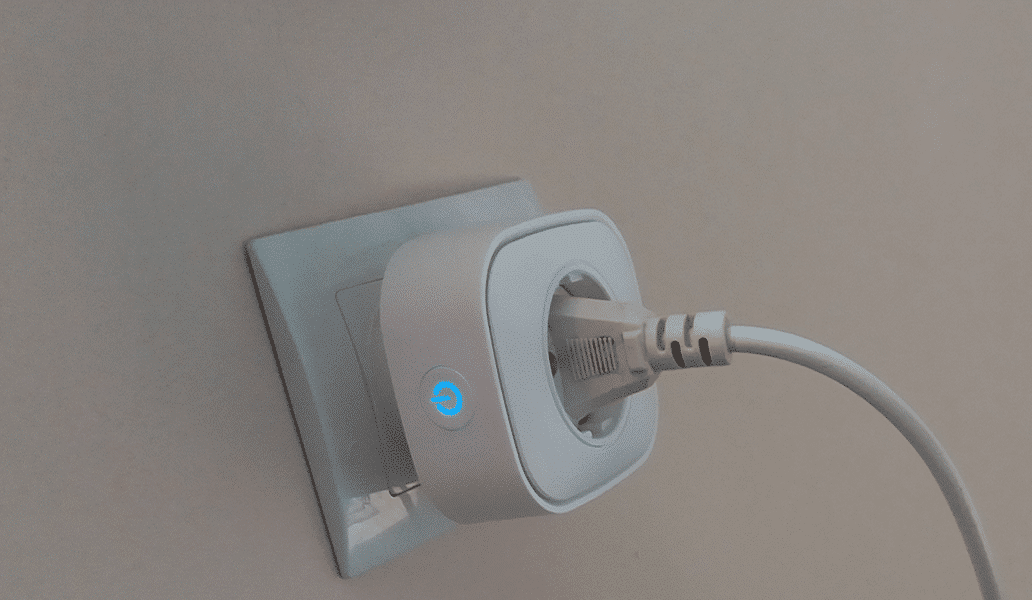 Electricity Consumption Measurement
The Smart Metering Plug is designed for remote and intelligent control of electrical appliances and offers you a wide range of functionalities – turning off a forgotten iron, turning on the air-conditioner before arriving at home or even turning off the bedside lamp without getting out of bed. In addition to managing various electrical appliances, the smart plug also measures electricity consumption.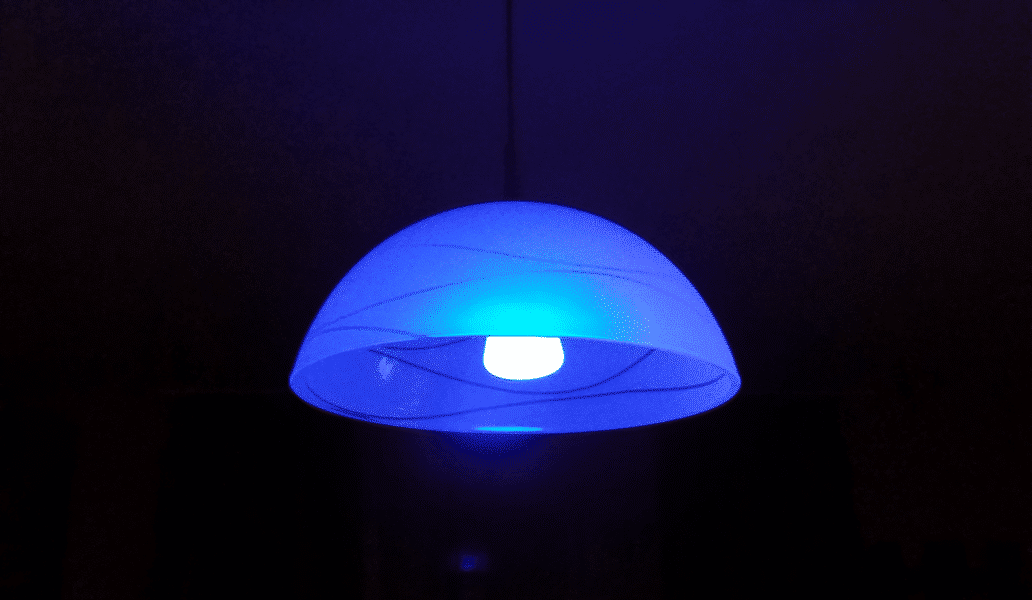 Smart Lighting Control
With the Smart LED Bulb connected to the Houseper smart home automation system you can control lighting in a remote way. You can even turn entire zones on and off with just a click from your smartphone. Smart LED bulbs are energy saving and have a much longer life span than standard ones.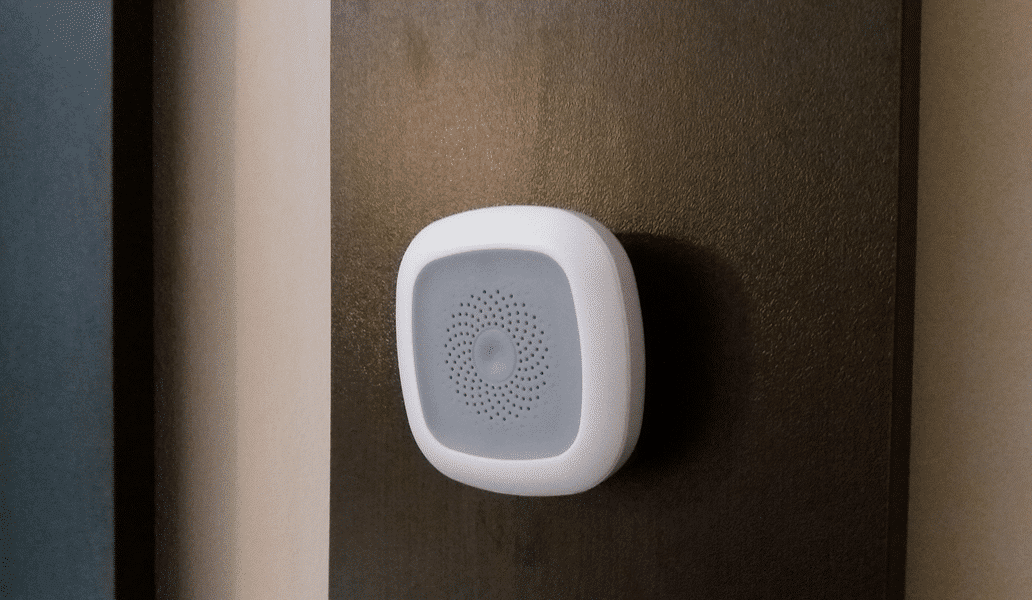 Smart Temperature Monitoring
The Smart Temperature and Humidity Sensor is designed for indoor monitoring. Through its built-in digital sensors, the device measures and transmits data in a pleasant and graphical way to the Houseper app on your smartphone or tablet, allowing you to monitor room climate in real time.
CLOUD SERVICES
Cloud services with the Houseper smart home solution allow you to operate and control connected devices efficiently and remotely via your Android smartphone. You can turn off and on lights and appliances at home, monitor energy consumption and a lot more. Check out our Cloud Services website section for more details.
STAY INFORMED
Thanks to the Houseper smart home system, your connection to your home or office is guaranteed anytime, anywhere in the world.
SCENES
Creating Houseper scenes in the app, allows you to monitor and control several smart devices simultaneously from your smartphone or tablet. For example, you can turn off/on all the lights at home with just one click.
CONTACT US
If you have any questions regarding the Houseper smart home automation system, controller or devices, our expert team will be happy to help. Join us for a free consultation and we will be glad to help you customise a smart solution that best fits your needs for a comfortable smart home!