Panic button
The device can send an alarm when an emergency occurs. Added to the Houseper system, it can send the alarm to emails, smart devices and trigger a Siren.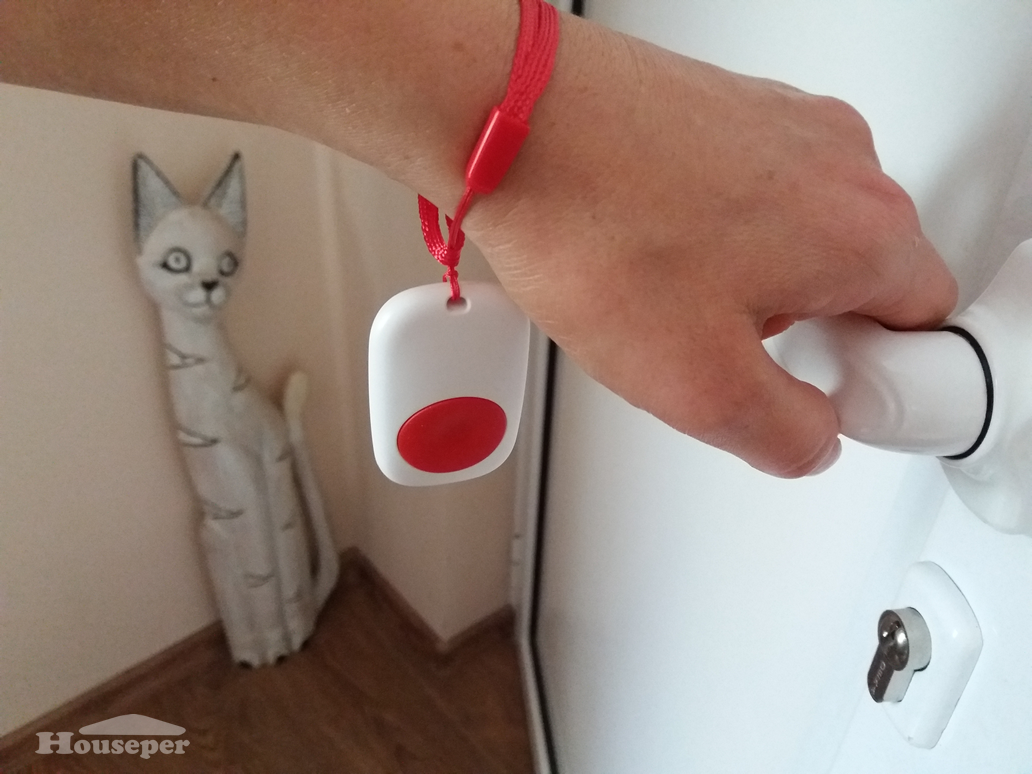 It can be conveniently attached to the arm or belt so that it is in close proximity in an emergency. It is small, with a modern design, low power consumption and long battery life.
The device may have alarms such as:

panic, when someone pressed the button

a missing device when there is no connection to the device, for example because the person wearing the device has left the system.

trouble, device malfunction

low battery when the batteries need to be replaced



Functionality:
Basic

Power Configuration

Zone
Alarm indication:
siren activation from HOUSEPER system

smart phone notification from HOUSEPER system

mail from HOUSEPER system
Join network:
press "Add device" button under the Settings tab in HOUSEPER application;




press the device button located in the little hole for 2 seconds till green LED flash quickly;




green LED keeps on for 3 seconds after successful join;




device appears on Devices tab in HOUSEPER application.



Leave network:
press the device button located in the little hole for 5 seconds to leave the network;




after the device leaves HOUSEPER network, the green light flashes slowly for 3 seconds.



* The batteries are included
Device Specifications
Networking type
Zigbee HA 1.2
Wireless Networking Distance
100m (open area)
Router (network extender)
No
Endpoints
1 x Zone sensor
Working temperature
-10℃ ~ +50℃
Working humidity
≤95%RH
Power Supply Specifications
Power Supply
DC 3V
Battery
1 x CR2032
Panic button
Product Code: GTVE-GD-ZBSO18T1
Availability: In Stock
50.62лв.

Ex Tax: 42.18лв.
Related Products