Description
This smart device can detect any motion and belongs to a group of sensors designed for home security. Upon detecting movement when activated, the smart sensor sends an email or smartphone notification. It can also trigger a Siren to deter unwanted visitors.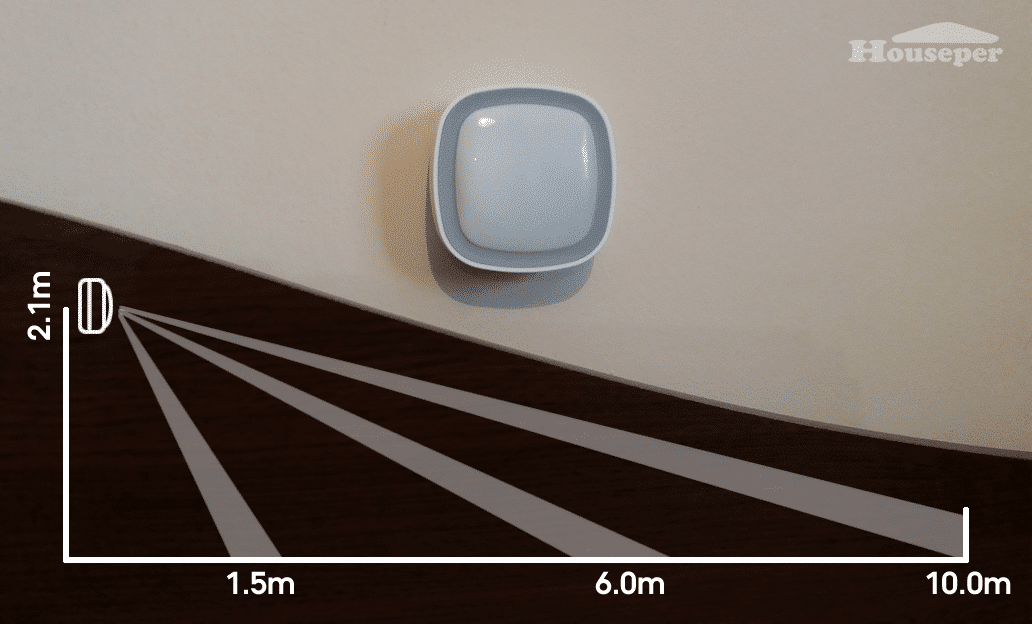 The motion alarm is indicated by the following icon 

. In addition to this alarm, as part of the Houseper system, the sensor can have a number of other alarms. For example: 

 – a missing device when the connection to the device is lost.

 – tamper when someone tries to steal or compromise the device.

 – trouble when there is a problem with the functionality of the device.

 – battery when the battery is low and it's time to replace it. The motion sensor has very low power consumption, so most likely this alarm will occur in years. In order to achieve such low power consumption, many battery operated devices "fall asleep", which is why we call them "Sleeping devices".This means that most of the time they are at rest, do not consume any electricity, and "wake up" only in case of an alarm or to do some regular work. If you try to send a command to a Sleeping device, it is most likely that you will see this sign: 


, which means that the device is at rest and it is a temporarily inaccessible.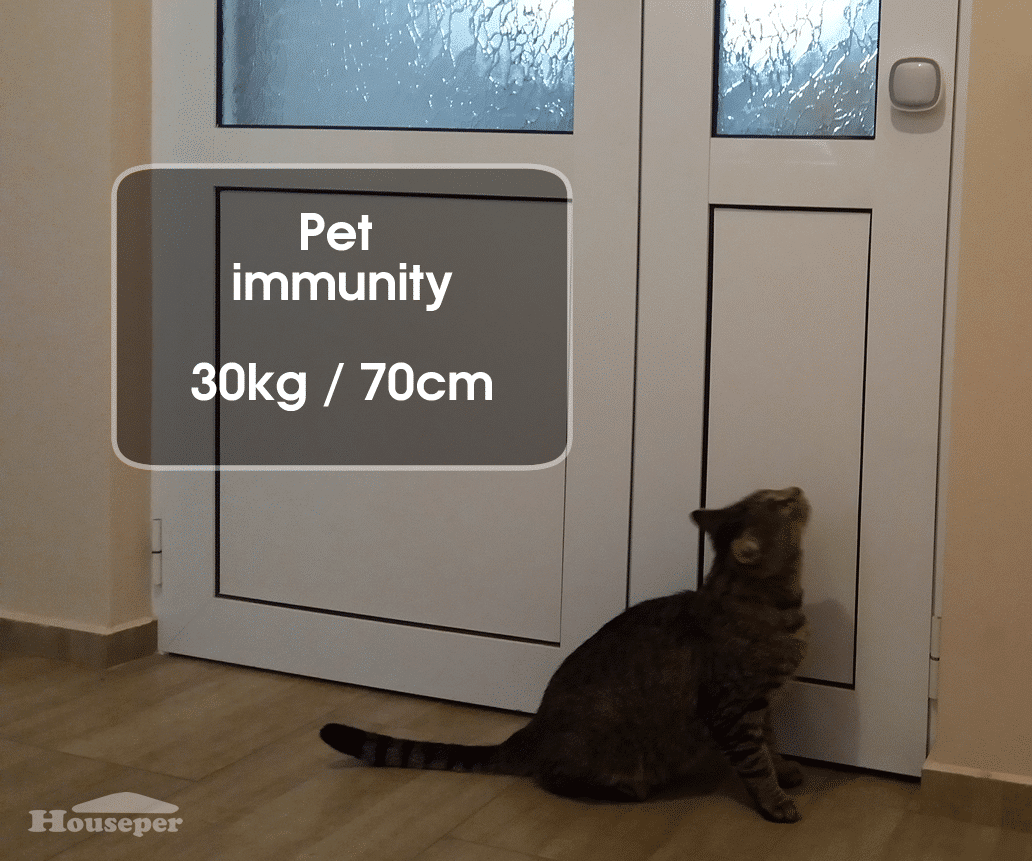 The item is suitable for use in places with pets up to 30 kg. ( Height 70 cm ) and it will not generate alarms caused by their presence.

The motion sensor, like any other sensor intended for home security, can be added to one or more Zones and managed together with other devices in the respective zone. It can also be combined with Remote Control which activate and deactivate the zones.
The device is extremely easy to install. There is a solid double-sided adhesive tape on its back that simply sticks to the desired place. Remove the battery insulator and add the device to the Houseper system. If desired, the alarm notification settings can be changed.
Functionality:
Basic

Power Configuration

Zone
Alarm indication:
Red LED flash one time;

Siren activation from HOUSEPER system;

Smart phone notification from HOUSEPER system;

Mail from HOUSEPER system.
Join network:
Press "Add device" button under the Settings tab in HOUSEPER application;

Press the device button located in the little hole for 2 seconds till green LED flash quickly;

Green LED keeps on for 3 seconds after successful join;

Device appears on Devices tab in HOUSEPER application.
Leave network:
Press the device button located in the little hole for 5 seconds to leave the network;

After the device leaves HOUSEPER network, the green light flashes slowly for 3 seconds.
* The batteries are included