Description
With the help of our smart light switches you can control the lights at home both from the switch and from your Houseper mobile app on your smartphone or tablet. All you need to do is connect them to the Houseper smart home system and you can illuminate home areas based on the lighting needs and activities from a distance. You can turn on and off the lamp right from your bed and you will no longer bump into the dark looking for the light switch. The Smart Light Switches are offered in one, two and three-button options, based on the number of lights or devices to be connected and controlled.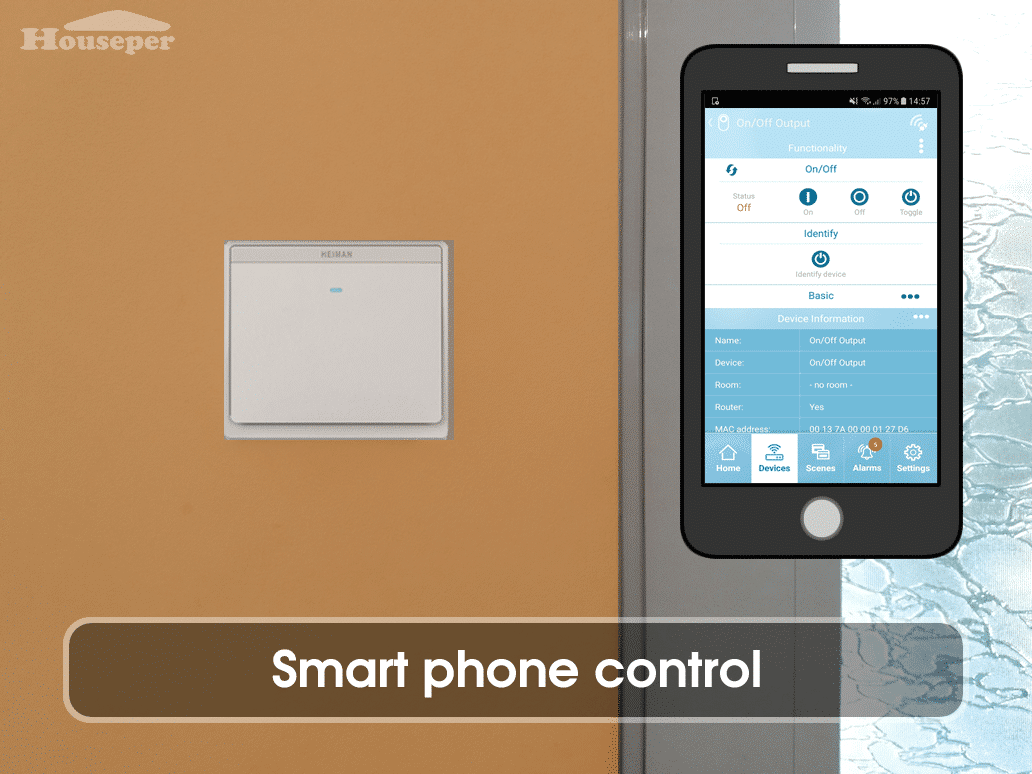 The device supports Scenes. For example, you can turn on all the lights and create an "all on" scene. Then turn off the lamps and create an "all off" scene. You can now turn the lights on and off in all rooms with just one touch of a scene activation button.
In addition, it is a network amplifier, which means that it contributes to increasing the coverage and capacity of the system.
It is intended for indoor use and is mounted in a standard console box, connecting to 0 and phase.
Functionality:
Basic

Identify

On/Off

Scenes
Join network:
Install the Smart Switch following the instructions;

Press "Add device" button under the Settings tab in HOUSEPER application;

Press and hold the button on the Switch, until the LED indicator starts flashing;

Device appears on Devices tab in HOUSEPER application after successful join;
Leave network:
Press and hold the Switch button until the LED indicator turns blue. Release the button and press it again;

After the device leaves HOUSEPER network, red LED indicator flashes slowly for 3 seconds(2 times per second).
* The switch must be connected to 0 and phase