Description
The Houseper Water Leak Detector is an accessory to the Houseper Water Leak Sensor and can be positioned anyplace where water leak is to be expected. Houseper's additional Detectors are available as separate items.
The Detector is a smart device that serves as a Sensor extender for increasing protection coverage by adding in more contact points. You can add several Detectors to your Sensor behind each kitchen cabinet for example, to increase the overall protection area of your kitchen premise.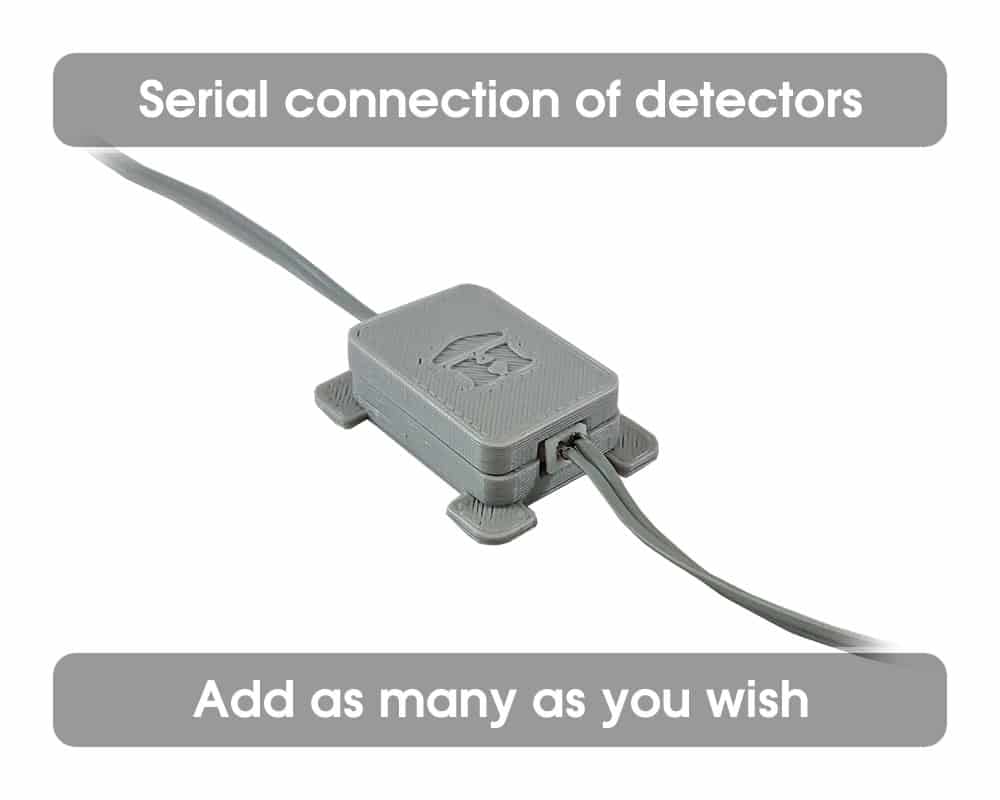 Should any of them register water leak or flood, the smart Leak Sensor will trigger an alarm immediately in the Houseper smart home system. The Alarm will not be cleared until all Detectors have dried completely.
Houseper's additional Detectors are suitable for areas that are difficult to reach – behind kitchen cabinets, under bathroom tubs, etc. They are easy to install – the first one simply plugs into the Sensor's detector input and the rest are connected to each other in a successive manner using the extender input. You can stick them to the area selected with the help of the double-sided flex tape. You can order your additional Detectors in the same colour option as your Sensor.
Check out also our Houseper Water Leak Sensor.